Leeds Gold Buyers
Sell All Types of Gold, Scrap Gold, Jewellery, Sovereign Coins, Silver Coins, Krugerrands coins
Silver Tea Sets and much more for top cash prices in Leeds, Manchester, Oldham, Rochdale, Heywood, Stockport, Wilmslow, Ashton, Bolton, Middleton, Hyde, Bury and surrounding areas today.
You wont find a service more honest than ours, use our calculator to value your scrap gold and if you would like to know what we sell your scrap gold for and how much profit we make simply open the calculator on your phone or computer and add 4 - 5% to our calculator price and you will see how much we make on your gold.

We aren't greedy but we do need to pay the bills and wages, the 4 - 5% profit we make enables us to do this therefor the prices shown on our calculator are non negotiable.


We provide the general public and trade customers with highly
competitive cash prices for all scrap gold and silver jewellery, coins etc.

Just like previous years we now only offer home appointments. This is because we serve an extraordinary amount of customers around Leeds during the Christmas and New Year period. Our offices cater for up to 5 customers per day and we serve an average of 10 per day by home appointment.


To Make a home appointment to sell your scrap gold and silver to us firstly use our calculator opposite to value you gold, silver and coins. Then use our make a home appointment form below or call us on 0113 815 1878 to make an appointment to sell to us on a day convenient for yourself.

Please Note: The prices shown on our calculator are the exact prices we pay and not a guide like some companies are using.
Make A Home Appointment Online
Leeds Gold Buyers
We offer very competitive prices for all Krugerrand Coins, Gold Silver and Platinum and we weigh, test and calculate the value of your items with you and not hidden away in the back of a shop. We are very well known for our honesty and will always be straight with you as far as carats, weights and prices are concerned. If all other gold buyers in Leeds operated the same way we do we would be out of business in 2 minutes. Unfortunately for people who sell their scrap gold to the first high street gold buyers and jewellers they come across in Leeds, many companies are not so honest. After speaking to many of our customers, some local jewelers are known to offer a poor service, most do not even advertise their true prices on their websites and many offer their 9 carat gold prices for higher carat gold, this itself could cost a customer hundreds of pounds.
Check the value of your scrap gold, silver and platinum on our calculator opposite then fill in the form below to make an appointment to sell to us and remember we pay the exact prices we advertise on our calculator not a penny less.

Call us on 0113 815 1878 to make an appointment today to Sell your Gold, Silver, Platinum, Coins etc at our offices Located at Princes Exchange Leeds.
We Pay Up To £2.50 per gram More Than Local Gold Buyers
Check Today's Gold and Silver Buying Prices Below. Please note we DO NOT charge or deduct a penny from the prices shown, our prices are 100% genuine and are not a guideline as many websites show, they are the exact prices we pay on the day. (Prices updated daily at 10:15am).
If you want to sell Krugerrand coins and live in any of the following areas click the area you live for more information on selling Krugerrand coins for the best price in the UK
London
,
Birmingham
,
Leeds
,
Glasgow
,
Oldham
,
Sheffield
,
Bradford
,
Edinburgh
,
Liverpool
,
Manchester
,
Bristol
,
Wakefield
,
Cardiff
,
Coventry
,
Nottingham
,
Leicester
,
Sunderland
,
Belfast
,
Newcastle
,
Brighton
,
Hull
,
Plymouth
,
Stoke-on-Trent
,
Wolverhampton
,
Derby
,
Swansea
,
Southampton
,
Salford
,
Aberdeen
,
Portsmouth
,
York
,
Peterborough
,
Dundee
,
Lancaster
,
Oxford
,
Newport
,
St Albans
,
Norwich
,
Chester
,
Cambridge
,
Salisbury
,
Exeter
,
Gloucester
,
Lisburn
,
Chichester
,
Winchester
,
Londonderry
,
Carlisle
,
Worcester
,
Bath
,
Durham
,
Lincoln
,
Hereford
,
Armagh
,
Inverness
,
Stirling
,
Canterbury
,
Lichfield
,
Newry
,
Ripon
,
Bangor
,
Truro
,
St David's
,
Warrington
,
Essex
,
Bournemouth and Poole
,
Wirral
,
Bolton
,
Barnsley
,
Wigan
,
Luton
,
Southend on Sea
,
Mansfield
,
Reading
,
Swindon
Sell to us at our offices strictly by appointment
Monday - Friday 10 am - 5 pm

You can sell to us by Home Appointment Monday to Saturday
Call For More Information Now on 0113 815 1878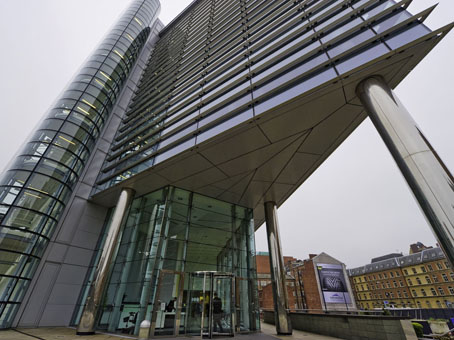 Leeds Gold Buyers
Princes Exchange
Leeds
LS1 4HY

Based on today's prices (19/08/2013) advertised on both our website and Tesco Gold Exchange, We would pay you £693.75 for 75g of 9ct gold compared to the £577.50 Tesco's advertise. Another difference being, we will pay you in cash and we weigh and test your gold right in front of you so no need to run any risk posting your precious metals!
Selling Gold in Leeds?
Always Remember Leeds Gold Buyers Go The Extra Mile So You Will Receive The Best Possible Cash Price For Your Gold, We Are Not Here To Buy Your Gold For As Cheap As We Possibly Can, The Way Many Gold Buyers are known Operate. This Would Be Counter Productive For Our Company as the only advertisment we have is our website and more importantly customer recommendation. If This Was The Case We Wouldn't Have A 100% Satisfied Customer Service Rate Which We Proudly Boast About. Many Who Have Used Our Service Use Us Again And Many Recommend Our Company To Friends And Family. When We Say Go The Extra Mile, We Basically Mean, We Pay The Exact Prices We Advertise On Our Calculator With No Gimmicks or Tricks , We Charge You Nothing For Refining or Anything Else, (Many Gold Buyers Advertise Very Attractive Prices BUT Have Hidden Fees and Costs, Always Look For The Small Print Or The Terms and Conditions Page On Their Websites And Give It A Thorough Read, As For Our Terms and Conditions We Have None.......Only Our Strict Company Policy "We Pay What We Say!!". Also Many Gold Buyers Are Known To "Estimate" The Weight Of Worthless Stones You May Find On Your Jewellery, They obviously "Estimate" In Their Favour And With The Current Value Of Gold Being So High This Can Affect The Prices They Advertise Severely, We Remove All Non Precious Stones In Front Of You And Return Them To You, This Is So We Can Weigh Your Precious Metals Accurately. As For Un-hallmarked Gold We Will Accurately Test It In Front Of You, We Will Fully Explain The 2 Minute Test To You As It Is Carried Out. We Pay You According To The Acid Test Results, Many Gold Buyers Offer Their 9 Carat Gold Prices For Non Hallmarked, 14, 18, 22, And 24 Carat Gold Jewellery. This Could Potentially Lose You Hundreds Of Pounds. We Believe in Offering The Fairest Service Available To Each And Every One Of Our Customers. If You Would Like To Sell Gold To Us in Leeds, Give Us A Call Today On 0113 815 1878.
We buy all quantities of Gold and Silver for the exact prices advertised on our
Scrap Gold Price Calculator opposite.
If you want to cash in on your unwanted and scrap gold for a top cash price, contact us today.
No Postal Risks and Immediate Top Cash Prices For All Gold and Silver!
Call Leeds Gold Buyers Now On 0113 815 1878

Below is a live spot price chart, the price is for 1 ounce of pure gold. Please Note, we base our prices solely on the sot price many companies are currently paying a small percentage of the actual value of gold,
Can't Get To Our Offices? No Problem We will Come To You!
Call us and ask about our home appointment service.
We Buy All Gold, Silver and Platinum for Cash in Leeds. We buy Gold Jewellery, Coins, Silver, Platinum, Jewellery, Pocket Watches, Gold Cons Such As Sovereigns, Krugerrands and much more for one of the most competitive cash prices in Leeds and the UK. Be Sure To Contact Us Now on 0113 815 1878 if you live in Leeds or West Yorkshire and would like to sell Gold to us. Call us now to make a same day appointment, you can have the cash in your hand in half an hour from now 0113 815 1878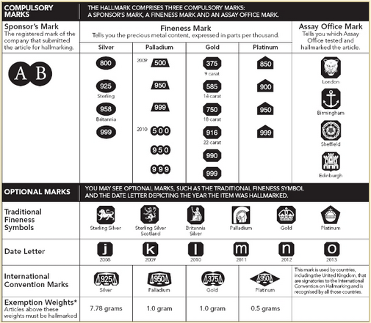 We Provide A True & Honest Gold Buying Service and We believe we Pay The Highest and Best Cash Prices For Gold in Leeds. The Prices We Advertise on our website Are 100% Genuine Cash Prices With
No Deductions No Fees and No nonsense! We Weigh Your Gold accurately in front of you, Calculate Its Value With You And Always pay you in Cash in the comfort and privacy of our offices in Leeds.
Will we be Beat On Price From any Leeds Based Gold Buyer/Jewellers/Buy and Sell Shops etc?. We seriously doubt it but if anyone does offer a scrap gold price higher than ours, please let us know.
Also We Guarantee To Pay You The Exact Prices We Advertise On Our Gold Price Calculator (top right).

Rest Assured, We pay more cash for gold than high street gold buyers, feel free to shop around then give Leeds Gold Buyers a call to make an appointment.


Sell All Types of Gold and Silver to us today in Leeds
Tel: 0113 815 1878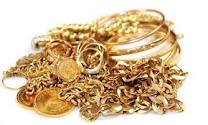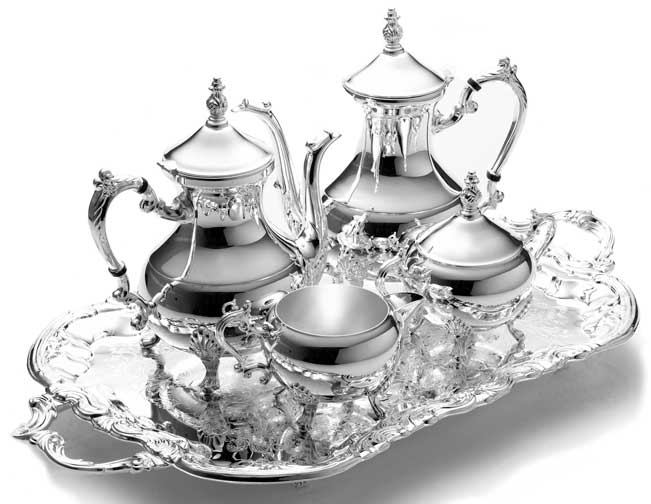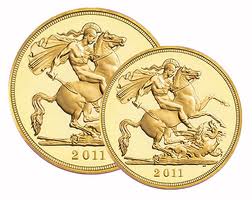 No Hallmark? No Problem, we can have your Gold tested using the latest xrf analyzer. This will determine the exact carat of gold you want to sell, so you can be paid accurately. Do not accept less for your Gold because of hallmarks,call us now for more details.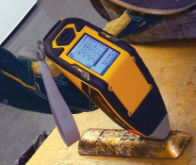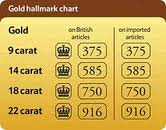 We Buy Gold & Silver Jewellery, Chains, Necklaces, Bracelets, Bangles, Rings, Earrings, Gold and Silver Coins, Sovereigns, Krugerrands, Pandas, Maples, Gold Pesos, Pre 1947 coins, Watches, Pocket Watches, Silver Cutlery, Tea Sets and much more in Leeds city centre.


All Gold bought for cash in Leeds 9ct, 12ct, 14ct, 15ct, 18ct, 21ct, 22ct, 23ct and 24ct. We also buy all grades of silver .500, 800, 925
NO CHARGES, NO FEES, NO DEDUCTIONS.
Call us now on 0113 815 1878.


Be aware many internet gold buyers including many postal gold and online cash for gold companies are known to advertise far higher prices than they could possibly pay.
BBC'S Rip Off Britain did an
investigation into such companies and how they advertise false prices to lure their customers in. We Promise you an honest service and the prices advertised are the true prices we pay with no fees or deductions to each and every customer.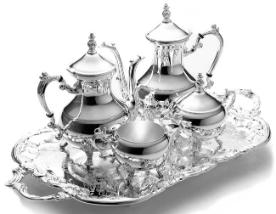 Selling Silver in Leeds?
We pay our best prices for all silver, Sell silver to us today in Leeds. We buy all types of silver including jewellery, coins, Silver Tea Sets, Cutlery and Pocket Watches, industrial silver and much more. Check out our price calculator (top right), the price you see is the exact price we pay, No Fees or Deductions guaranteed . Call us for more details or to make an appointment to sell silver to us at our offices in Leeds City Centre. 0113 815 1878
We buy scrap gold in Leeds, West Yorkshire and all surrounding areas including:
Bradford, Keighley, Baildon, Bingley, Denholme, Ilkley, Queensbury & Shelf, Silsden, Kirkstall, Hunslet, Headingley, Harehills, Chapel Allerton, Armley, Shipley, Calderdale, Halifax, Brighouse, Todmorden, Ellend, Hebdon Royd, Ripponden, Sowerby Bridge, Kirklees, Huddersfield, Dewsbury, Batley, Spenborough, Colne Valley, Denby Dale, Heckmondwike, Holmfirth, Kirkburton, Meltham, Mirfield, Leeds, Morley, Rochdale Pudsey, Aireborough, Garsforth, Horsforth, Otley, Rothwell, Tadcaster, Wharfedale, Wetherby, Wakefield, Castleford, Yorkshire, York, Burnley, Hull, Harrogate, Ossett, Pontefract, Manchester, Featherstone, Hemsworth, Horbury, Knottingley, Normanton, Stanley, Osgoldcross West Yorkshire.