Sell Asian Gold Jewellery in Leeds, Bradford, Huddersfield, West Yorkshire 0113 815 1878
Sell Asian Gold in Leeds. We buy all Asian Gold For Cash in West Yorkshire. There are many places in the uk that pay out less than they should when you sell Asian gold to them. Some of them have been known to pay only the value of 9 carat Gold for Asian gold which is usually 22 carat, sometimes 21 carat and sometimes 24 carat. Asian Gold is usually Hallmarked marked as follows
22 carat - 22k or 916
21 carat - 21k or 875
24 carat - 24k, 990 or 999

Not all Asian Gold is Hallmarked, we will fully test all un-hallmarked gold right in-front of you it's a simple process that only takes a couple of minutes.
When you Sell Asian Gold without hallmarks, be sure to have it tested correctly or you could lose hundreds of pounds.
Call us to sell Asian gold for what we believe to be the best price available in the north.
We can come to you at a time that suits you best or you can visit our office in Leeds call us now to make an appointment 0113 815 1878.

Please Note: If you want to sell Asian Gold and you live in Leeds, West Yorkshire. Be sure to contact us for the best price for your Asian Jewellery. Many Asian Gold Buyers in Leeds and throughout the UK do not pay as well as they should for Asian gold. We correctly test all non hallmarked gold you have so we can determine its true carat, many Asian gold buyers will only pay you their 18 carat gold price for Asian jewellery that does not have a full British hallmark, given over 90% of Asian jewellery in this country does not have a British hallmark they get away with saying it is a lower carat. We guarantee to provide you with a honest service and we pay exactly the prices we advertise, no fees or gimmicks to reduce our prices and that's a promise.
Contact Us Today To Make An Appointment To Sell Asian Gold To Us at our Offices in
Leeds City Centre Today 0113 815 1878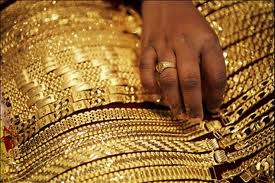 You can view the live gold spot prices
here